On 29 and 30 May 2023, the President of the Court of Audit of the Republic of Slovenia, Jana Ahčin, welcomed the President of the Supreme Audit Institution of Slovak Republic, Ľubomír Andrassy, during his official visit to Slovenia.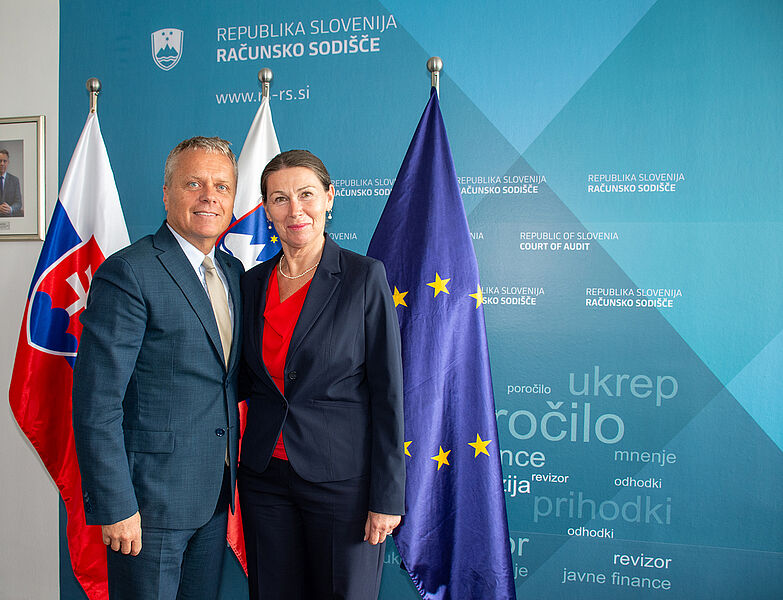 Within the frame of the visit there were several official bilateral talks among the presidents of SAI Slovenia and SAI Slovak Republic and their delegations. Representatives of both institutions presented their organisation and authorities and in the discussions addressed models of planning and audit implementation, operations, education, trainings, rewarding of the employees and human resource strategy. At the meeting they identified the topics which should be considered in future within the international cooperation (i.e. planning of mandatory audits implementation, audits of political parties and election campaigns and follow-up audits).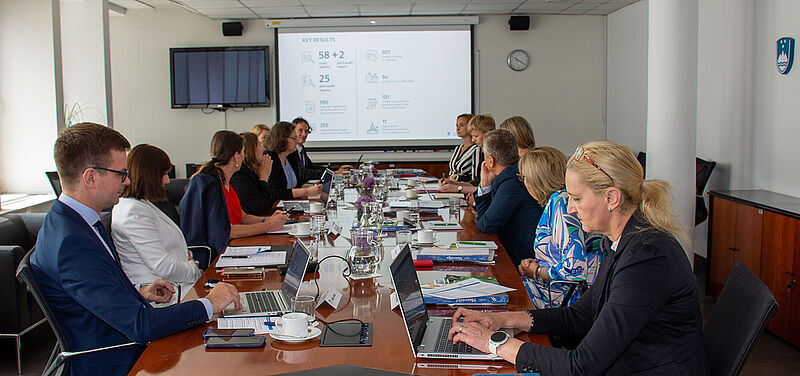 Presidents Ahčin and Andrassy also highlighted the importance of planning and timely implementation of audits that meet high quality standards. Furthermore, they pointed out the necessity of bilateral cooperation and establishing partnerships within the international organisations INTOSAI and EUROSAI.