On 22 October 2018, there was symbolic planting of a tree in front of the building of the Court of Audit. The tree was a donation of the employees of the Court of Audit for the benefit of future generations.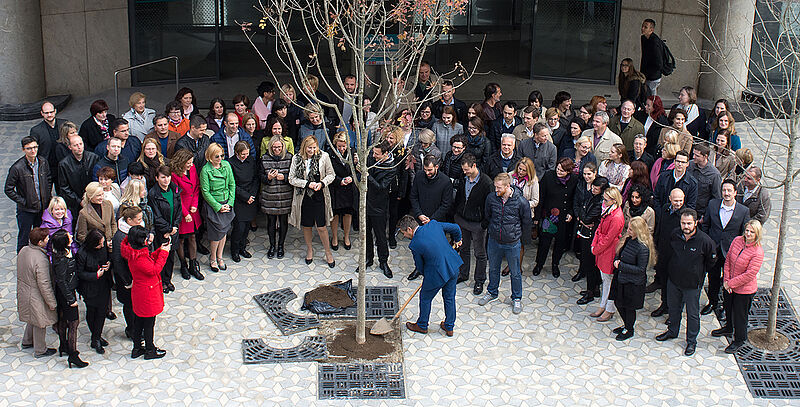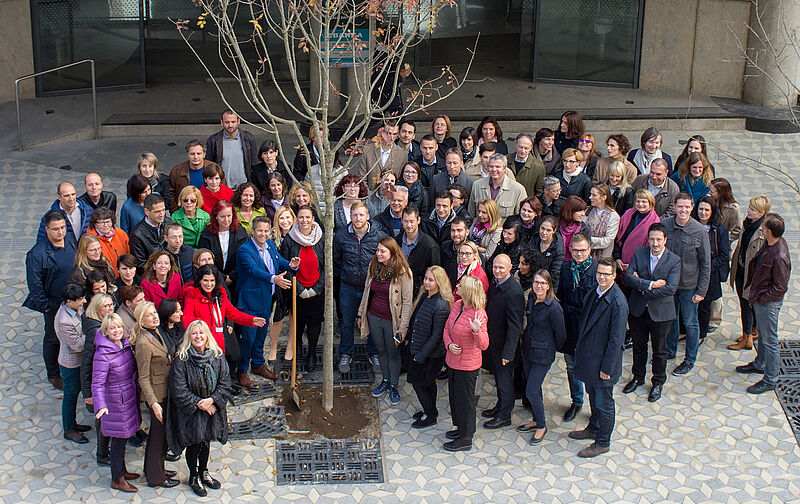 The Court aims at better use of public money in future, therefore within the scope of its audit responsibility it focuses on audit topics such as environment, health, biodiversity, healthy and safe food and quality of life.
In this respect, by carrying out other activities it promotes awareness in terms of preventive actions and appropriate use of public funds as well as safeguarding of healthy environment, such as beehives on a rooftop of the Court of Audit
Such projects additionally and significantly contribute towards highlighting the messages of the Court of Audit and thus improve networking among the employees.