Between 16th and 17th October 2019 there was a working meeting held at the Court of Audit intended to provide colleagues from SAI Slovakia with useful information on communication and public relations. SAI Slovenia upon the proposal of the SAI Slovakia hosted Director of PR & Communication Department, Spokesperson (media relations), Senior Specialist in charge of new media and Director of Audit department III.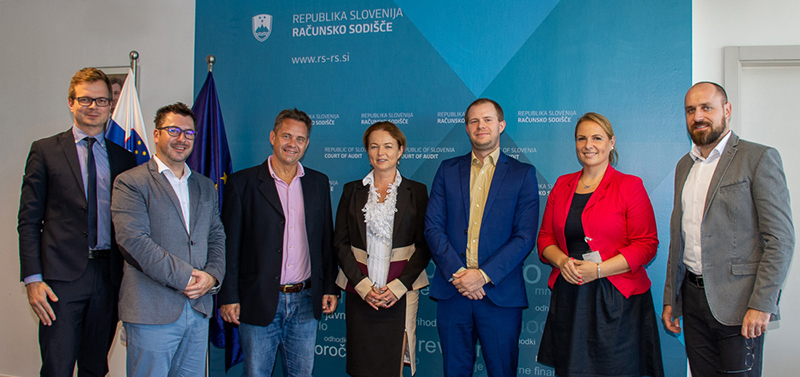 The two-day visit was aimed at presenting our work in the field of communicating audit findings, public relations and our endeavours towards sustainable development. The meeting also covered our processes pertaining to data visualisation as well as new concepts and ideas. The colleagues from SAI Slovakia presented their organisation and communication strategy, the debate that followed addressed experience in development and production of publications for different communication channels.
Such expert consultations contribute towards strengthening of successful cooperation and promoting exchange of knowledge with other SAIs.