At the request of the National Review Commission, the Court of Audit on 20 May 2019 welcomed delegation of Georgia as a part of a study visit within the framework of a twinning project between the National Review Commission and Georgia, addressing the issue of access to justice with the purpose to bring Georgia closer to the European Union. Together with Austrian Federal Procurement Agency (Bundesbeschaffung), Slovenia is also a partner in the concerned project.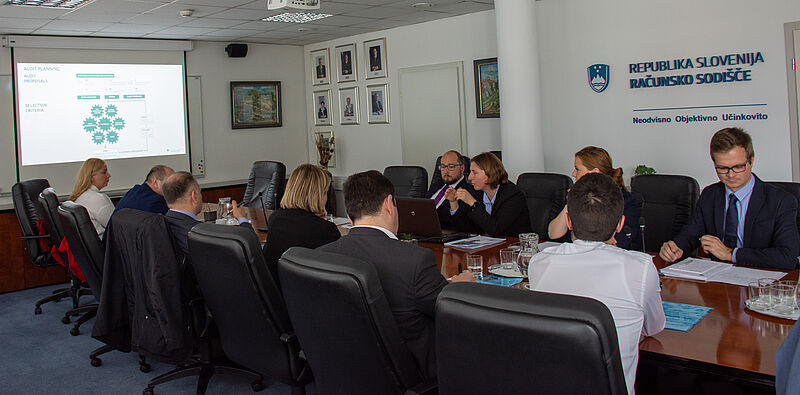 Presented were the structure, organisation and work of the Court of Audit, details regarding the public procurement system in Slovenia and in the European Union, as well as the role and challenges of the Court of Audit pertaining to the implementation of public procurement audits. The delegation showed considerable interest in the sustainable development goals of the Court of Audit, both in terms of audits and other projects, such as the beehive on the roof of the Court of Audit and the tree donated by the employees.
The delegation of Georgia consisted of members of parliament and representatives of the government administration, competition agency, state procurement agency, and of the twinning project.