The European Court of Auditors in cooperation with the Supreme Audit Institutions (SAIs) of the EU published this edition of compendium providing an overview of selected audit work from the field of public health. In total, 24 EU Member State SAIs contributed results of their selected audits, among them the Court of Audit of the Republic of Slovenia presented the audit report Tackling child obesity.
Public health is mainly the responsibility of the EU Member States, therefore, health systems vary considerably. National health systems faced many challenges in the last decades, such as rising costs, aging population or the fact that patients as well as healthcare professionals are becoming more and more mobile across Member States.
This audit compendium gives a general overview of public health, its legal basis, main objectives and related responsibilities in the EU Member States and the EU. It also illustrates the main challenges currently faced both by the EU and its Member States in this area. Public health is a complex area to audit. However, due to the importance of public health, the EU Supreme Audit Institutions have performed many audits on related issues.
The results of selected audits carried out by the European Court of Auditors and 23 contributing EU Member State SAIs are summarised in this compendium. These selected audits addressed important aspects of performance as well as issues of public health, namely preventive action and protection, access to health services and the quality of those services, the use of new technologies, e-health and the fiscal sustainability of public health services.
The publication is a source of information for all those interested in this highly important field respectively in selected audits and is available in 23 languages at the Contact Committee web site.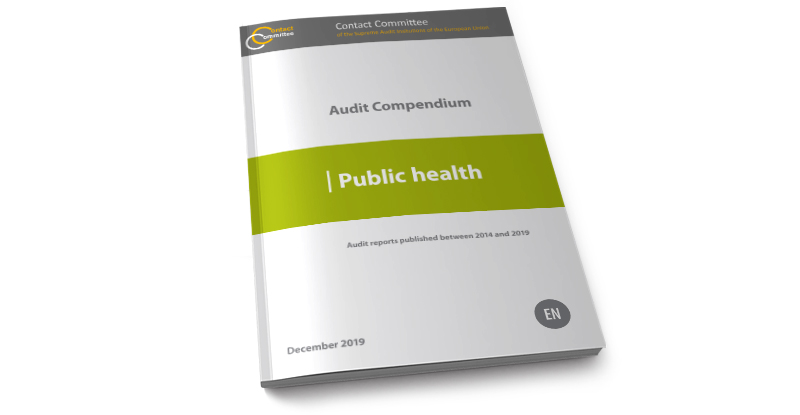 Attachment: Audit Compendium – Public health